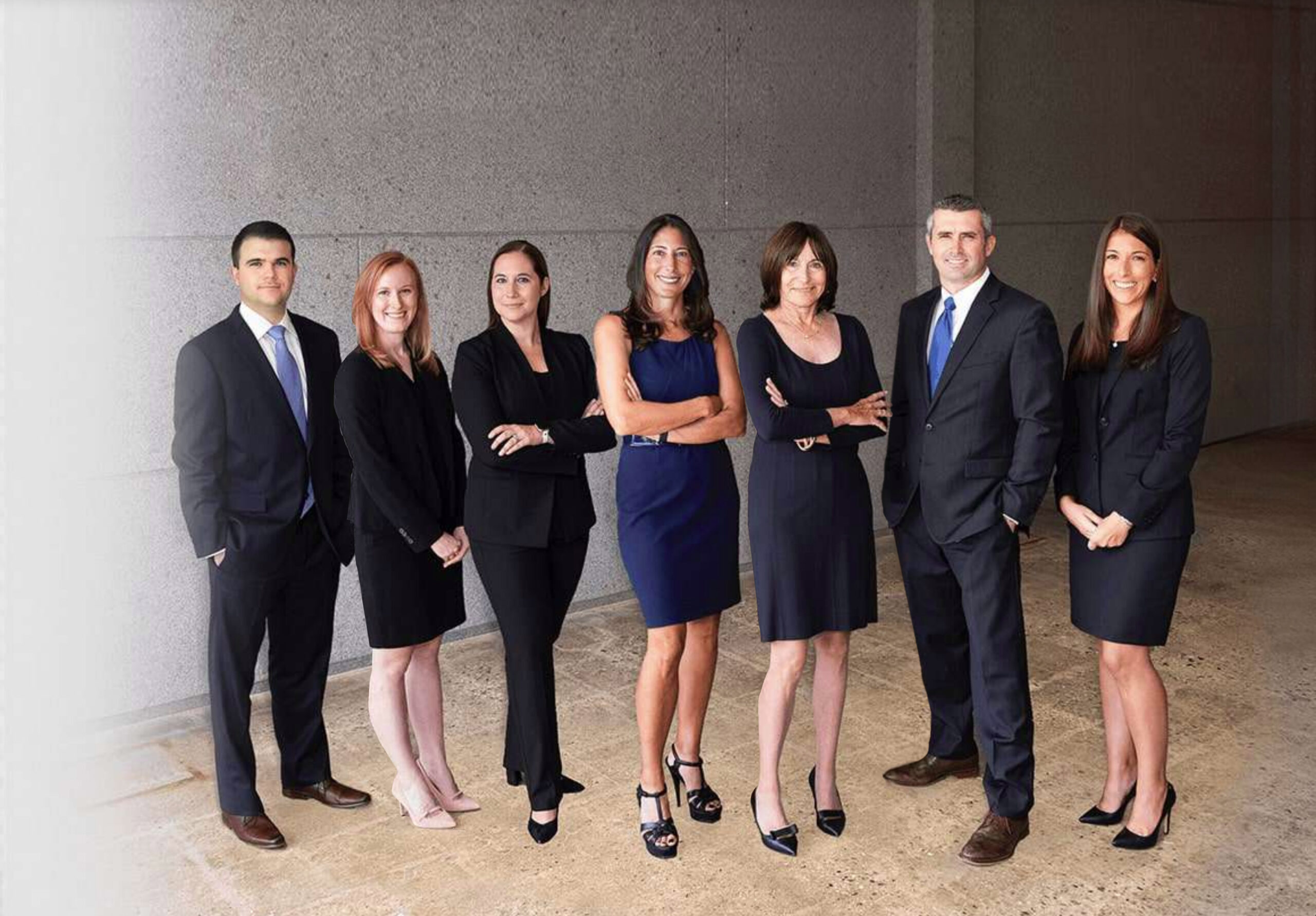 Schoonmaker George Blomberg Bryniczka & Welsh P.C. was founded on April 1, 1996. We are one of Connecticut's oldest family and marriage law firms. Our team consists of seasoned attorneys, negotiators, and trial lawyers, and a staff of experienced paralegals and legal assistants. Our firm is celebrating its 25th anniversary this year. We attribute our continued success to our commitment to our clients and mentoring young lawyers who have become well-known leaders of the firm and Connecticut Bar.
The practice includes four named partners: Cynthia C. George, Jill Blomberg, Peter Brynizcka and Aidan Welsh, who bring over 125 years of combined legal experience and handle matters statewide.
Cynthia George, founding partner, said "All of the partners have been members of the firm since it opened or since the beginning of their careers.  The commitment of the associate attorneys and firm staff are the backbone of the firm's ability to serve our clients and their families for a quarter-century."
Boutique Law Firm Tackles High Profile Cases
Schoonmaker George Blomberg Bryniczka & Welsh P.C. has been responsible for handling some of the most high-profile and complex financial and child custody matters in Connecticut history.
Co-managing partner of the firm, Jill H. Blomberg, said "The firm was built on a foundation of providing high quality individualized professional and legal services in a sensitive and compassionate manner.  The firm will negotiate a resolution whenever possible and litigate when necessary."
Reach Out to a Compassionate Family Law Attorney Today
At Schoonmaker George Blomberg Bryniczka & Welsh P.C., we strive to provide high-quality service to our clients. We will do everything possible to help you with your unique case and try to achieve your desired outcome. Call our office today to speak with a member of our team and learn more about your legal options.